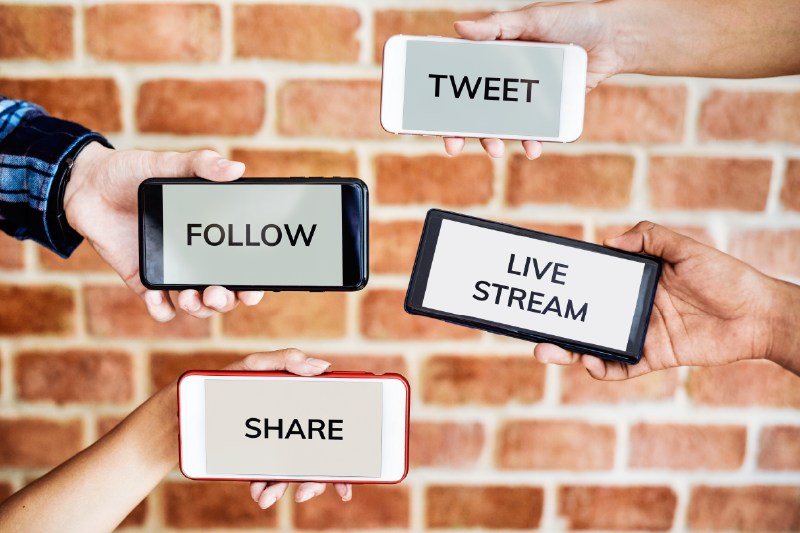 When business provide better service than their competitors and offer a better range of products, it invariably empowers the brand name and creates a reputation of the brand among its customers. Digital marketing can help create this brand awareness and improve brand reputation amongst its customers to make them valued customers. This will help to open new doors of opportunities for reaching bigger markets and attain higher business growth.
Companies using digital marketing to deliver product and services measure their success through the traffic coming on their website and getting converted into leads or sales. It is thus important to use efficiently use tools like social media marketing, email marketing, SEO and SEM to increase the chances of increasing traffic to your website to generate leads that can get converted into sale. Thus increased conversion rate will lead to increased business revenue. Improved conversions and improved brands names using Digital Marketing helps organizations deliver better Return of Investments than any traditional marketing channels.
SME's who do not have the luxury of having physical offices manned by their sales and marketing team across the globe in their limited capital budget. However digital marketing gives SME's the option to optimize their sales and marketing expenses by giving them the ability to reach other further, faster and without diluting how they want to convey their product and services to their potential clients, which may happen in case of improperly trained personnel who does cold calls and door to door pitching of product and services.
Exponential growth of mobile gadgets has inspired the digital marketers to target the clients using mobile marketing too. From being mere alternatives for laptops and personal computers, mobile gadgets have evolved into an extremely personal tool that influences purchasing decisions.
Many companies can now cost effectively and efficiently use digital marketing to increase their chance to compete with their bigger competitors in the market in the same industry and to attract their share of targeted traffic. Companies now have new resources in the form of digital marketing to increase their sales and marketing processes that were previously available only to large corporations and manage multiple customers from any part of the world virtually.