Developing a Good Website Doesn't Require Effort, Only a Good Idea
Revolux values the need for a great website and endeavors to develop the best website for your business. We have a ton of architectures to choose from. Revolux also encourages its clients to come up with their own ideas and thoughts, might not always be the best. Our team of skilled and experienced analysts is available to guide you through your process of thinking as you turn up with ideas. We then select a better idea, keeping in minds the real world issues and criteria, upon which we can work on building a website. The ideas are modified, enhanced and given a proper meaning by reviewing all the scenarios and with proper interaction with the clients.
Contact us or leave a message, we pledge to keep your ideas safe.
Services That Are Best Delivered by Revolux
Create Unique Websites Solely for Your Business
Custom website developments provide the best way to be different from other websites present. Revolux ensures that you get the best and unique website that combines the best functionality. We do not use any pre-determined templates or any source code of other websites, everything begins from scratch.
Enterprise Website Development
Enhance your reach and development by developing an interactive and dynamic website for your enterprise. Revolux compiles your existence and bridges an effective gap between your business communities. Develop the best enterprise portal for all your needs merged with security, polished data handling, and potent communication with customers, clients, and other business groups.
E-commerce Website Development
Grow your sales and expand your visibility by developing an ingenious website for your e-commerce store. We provide the best features to add your products to the website on the go, limiting the time and maximizing the reliability. Add features like online payment, accounts handling, transactions summary and many other custom services.
Content Management Services
Garner your websites with the best content and add up information with minimum complexity. We provide you with the power to be the master of your website and modify the contents to suit your desire. All this with the help of our intensive unit of developers who vow to deliver nothing less than the best.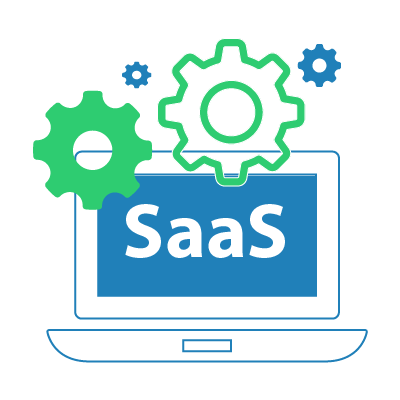 Software as a Service (SaaS)
This compatibility provides users to connect to and use cloud-based apps over the internet. Gain access to sophisticated applications and develop some of your own business. SaaS boosts your productivity and provides scope for innovation. Revolux has some of the best SaaS developers capable of creating outshining SaaS services for your enterprise.
Web Maintenance
Providing maintenance at regular intervals to ensure the smooth execution of the services. We also provide a detailed analysis of the tasks and put an extra effort to keep your web application run error-free.
Develop Websites That Cater To Your Growth And Prosperity
Our Website Development Architecture
Revolux and Website Development
Revolux has been pioneering in the field of website development with an aim to provide the best website, both in terms of design and functionality, and impart the best-in-class services. We have been successful in helping out a number of organizations and many entrepreneurs in stating their existence in the world of internet.
Get your business the right set of Web Development it requires.
Share your details and our member will get in touch with you!
Customer Testimonials
We encourage everyone to come up with their ideas and establish firm roots with their Website Application Designs.
I'm extremely happy with the work Revolux team did for Snapper. Their techical expertise, project management, communication and delivery capabilities can be counted amongst the best I have experienceed. These guys are awesome and have worked on my DAPP (Distributed Mobile App) and couple of my Blockchain based ICO Portal Development projects in tight deadlines. I have engaged them on several projects since over a year and my experience has been really good and there is no doubt I will continue to use their service and commend their partnering approach to software development.
It has been 2 years we have been working with Revolux for our various app and portal development projects and we are happy with this long term with Revolux. They deliver what they commit while ensuring we met our business goals. They have sucessfully devliered our iOS, Android and Web Portal development projects for our hospitals and I'm happy to recommend them as a development service partner.
We have been truly impressed with the quality of Revolux's work. Revolux has both expereince and collaborative approach to help create increadible cross platform mobile apps and digital marketing for my client projects. We have been working with them for over a year and they have helped in projects right from idea/mockups to revenue in 3 months for some projects. The speed and quality Revolux provided was essential for our Smart Home/Office customers. I would highly recommend Revolux to anyone building a cross platform mobile/web apps for startups or established businesses.
Revolux was able to complete my web development project exactly the way I wanted it, after I had previously engaged two companies who failed to deliver project even after 1 year. Luckily I found Revolux through a reference and they delivered professional quality work on time at the right price for a small medium business owner like me. I find them to be a professional, dependable team and I continue using their support.
Connect with Us?
We ensure that the process of development is risk-free and the final output will be as beautiful and productive as discussed.