The numbers of mobile app start-ups are increasing with each day. Every year market gets exploded with new promising mobile apps, giving the clue of ever-increasing app market in the future. Not every app is visible or used by all mobile phone users, others are not even seen once in the recommendation list. This is because they fail miserably in the stiff competition even before launching.  It requires a lot of efforts and courage to start your start-up and it is really disheartening to see the failure. Even though we know the fact, failure is just a mere starting for the success. Well if you want to re-launch your mobile app or launching your app for the first time, read the article to play safely in the market.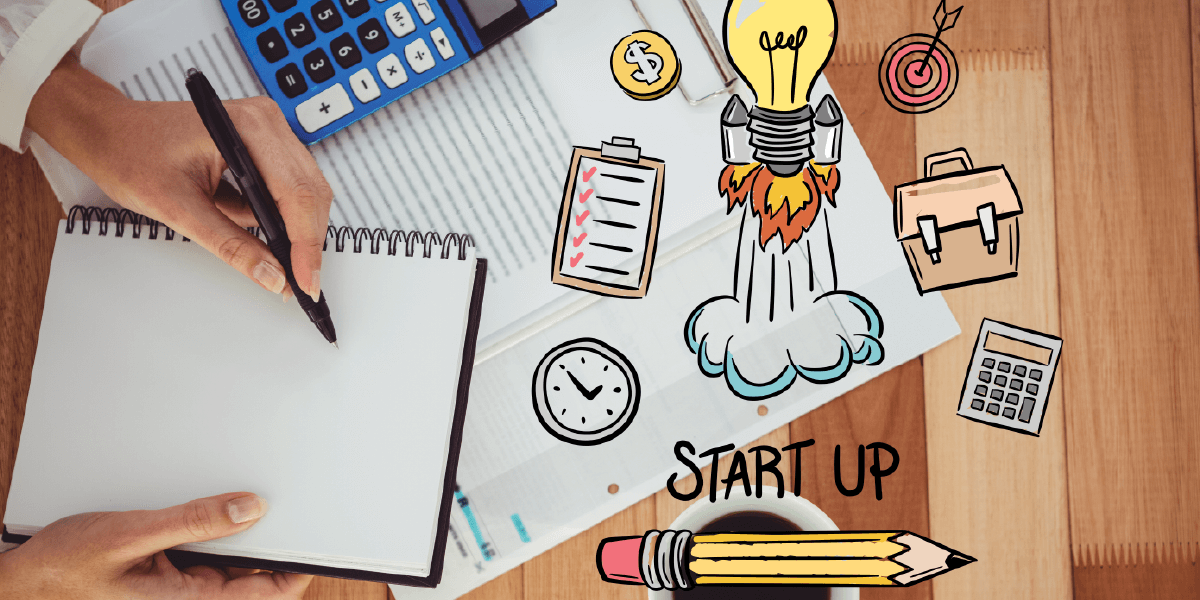 It is not easy to give users a thrilling and unusual experience. You are on the right track if you are coming up with some different and unique value proposition in the market. Because, if you are just adding one more similar app with no modifications to the existing one, then you are not providing anything new, unique or different to the user base compared to an existing solution. Thus, your efforts to launch your app are less likely to have any significant chance of success, unless one focuses on each and every step from the prelaunch activities involving idea formation to post launch activities of your mobile-app to avoid failure of your mobile-app solution.
Top 9 Reasons For Failure Of Mobile Start-Ups
Focus on Real Problems and Solution

It is extremely important that even before you start developing your mobile app, you should focus on problems being addressed by your app. Have you done enough pre-launch study of your idea to understand what problems is your app going to solve, who are the users that are going to benefit from your solutions, what is the size of the target user market that you are targeting, what extent of benefit is it going to deliver to the users, how are you going to monetize your solutions so that you can continue to fund and grow the business, how do you expect to generate the initial traction, what is going to be your brand building and growth strategy etc. these are some of the important questions that you need to answer first as part of your idea formulation exercise, so that the solution that you are going to design, build, invest is going to deliver and grow into a successful app business. Moreover, it is important to release the app in time when the demand for the solution is high and the market conditions are right to adopt your solution.

Right Business Model

Having the right business model ensures that your app is commercially and economically viable enough to sustain, make money and grow, as not focusing on gaining paying customers eventually should be downfall for many startups. Your customer acquisition cost should not be unviable and inefficient and not there should be a way to scale and acquire more customers at a significantly lower cost compared to the period after launching of the app. One of the ways would be check if you are able to recover your customer acquisition cost within a period of 12 months and check on how you reduce your sales and customer acquisition cycle time.

App Design

One of the first things for user engagement is your app design and user interfaces that would drive the user experience and thus draw more users to use your mobile app. Ensure that your app design has factored the user interface requirements, how information gets presented to users, how easy it is to use the app and work through its various workflows. Did you ensure simplicity and intuitiveness in the app design and made the best use of app design standards and right use of colors, fonts, appropriate button placement based on the workflow design and right resolution of images. The user interface need not always have to be fancy as it depends on the purpose of your app and the target users and therefore primarily first it needs to focus on being simple and intuitive for most users. So do not cut costs in the app design process by using amateur talents to build products internally or outsource to companies who are ill-experienced in developing products. User Experience and Interface design is an extremely important success factor and a critical aspect of your product development.

Compliance As Part Of Design

Several countries are increasingly bringing regulations and compliance's to protect user privacy and data security. Many businesses that have not focused from the start for privacy and data security compliance measures have faced immense legal problems once their business has grown and later find that they have done enough to manage compliance. Every country may have different governing laws and it is important to understand, design and develop your applications compliant with local laws and statutory requirements. Therefore, consult with legal experts and incorporating specific requirements as part of your app design and processes can save you a lot of time, money and legal hassles to keep your business and team compliant with laws.

Testing the App

It is really important to test your apps for minor issues and bugs at various stages. Undoubtedly, it requires skill and experience in the relevant field.  The app design has to be tested to solve the compatibility and space problems. No matter how good the app is if it doesn't fit into the user's phone. If it shows space issues in the mobile of users, it frustrates them and they won't try it a second time for sure. Make it a compulsion to test your app for all the relevant failures and fix the shortcomings to make it more desirable in the market.

Overall Experience

Even if you resolve these issues in the development phase, the work is seldom done. You need to provide updates on a regular basis. A perfect mobile-app is one which is not so perfect and requires updates with time. It is vital to understand the importance of constant updates. You can even ask for feedback, this will help in the improvement of your product.

No Marketing Strategy

Matter of fact is, many apps come and go in the market without being noticed. What is the objective of creating an app and not promoting it?  Your marketing strategy should be loud and clear. Make a buzz to win the hearts even before launching the app. If you are not sure about handling the marketing on own your own, then look at outsourcing your marketing initiatives. You may need to have a multi prone strategy to marketing looking at various digital and online marketing channels and traditional marketing channels. Utilize Social Media Marketing (SMM), Application Search Optimization (ASO), Search Engine Marketing (SMM), Search Engine Optimizations (SEO), Reputation Management, Email Marketing, Video Ads and other ad tools to drive success for your campaigns and marketing initiatives to promote your app and brand.

User Feedback

Paying attention to customer feedback post launch can help businesses make relevant course corrections and improvements to their app. Great apps are always innovating, improving and flexible to incorporate customer feedback and constantly adjusting to market requirement. So keep a close watch on what your users are saying about your app, what improvements they would like in the app, what issues are they facing while using the app, keep monitoring the user feedback, have a strong review mechanism and get your product management team to incorporate relevant actions for implementation.

Your App Competitors

While it is important to focus on your app design and development, delivering the best solution for your target users. There is also a very famous quote "keep your friends close, your enemies closer". Majority of your time you must focus on your customers and their requirements to build a unique value proposition. However, ignoring competition is a significant reason for many startup failures. Unless you are in a great position with no visible competitors but great customer traction, there would always be competitors sooner or later or you may have indirect competitors overlapping the same business space. Thus, part of your research energy should consider keeping a tab on who are you competitors, what is their product and marketing strategy, how they are challenging your product offering.  Learn from the mistakes made by your competitors, learn from their successes, how are they able to attract more users, what keywords are being used to stay on top in search engines, what impact the new features being launched would have on your user base.  Keep a check on the changing market condition and the changing strategies of competitors.
It can become overwhelming at times to look into all the matters alone, especially when you are a young startup company. And when you come unprepared in the market, things get worse and chances of failure increases. So how should you tackle such scenarios? – while you can look at pushing through these challenges focusing large percentage of your time, energy, money and sometimes face lost opportunities, or you can look for some experts to help you through some or most of these challenges. Revolux Solutions is one of the leading firms in mobile-app, cross platform app development and web application development. Vikas Shetty, the CEO of the company understands the value of start-up and guiding various start-ups to reach their destination utilizing his 28 years of industry experience covering business and technology to deliver top-notch industry solutions. Revolux Solutions has been recognized as the most promising app development firm (2018) and they have been helping start-ups with outsourced managed product development and building innovative apps for startups. The company provides app development service across various industry verticals, from start-ups to large industries. Revolux Solutions provides top-notch next-generation technology solutions to start-ups and by understanding and helping you deliver your vision for your product. Their high-tech professional team takes care of minute details including scalability, security, performance and usability to build a long-lasting impression of the business.  Receive guidance in each step of mobile-app development including pre and post launch activities, digital marketing and long-term product lifecycle management to help you manage your future product versions.
Partner with companies like Revolux Solutions, you can be one step ahead in the highly competitive mobile-app development market. You are probably just a click away from kick-starting your app launch journey, whether you are startup or an existing business, here's to a successful journey: Click here!