We provide an appropriate and stable foundation and opportunities to bloom your entrepreneurial ideas by providing the best startup development services. Startups require the best and effective nurturing and support to ensure that they withstand the competition that prevails in the industry. We ensure total coverage of your startup requirements with the help of our team comprising of both experienced and innovative minds.
Have a startup idea that promises fruitful and better results?
Gift your ideas the wings to develop with the help our best in class team and technologies.
Reach out to us with your unique startup idea. We look forward to paving opportunities for dynamic startups.
In A Nutshell:
Stages Of A Startup
Startups believe in revolutionizing the world with their innovative and out-of-the-box thinking and approach to various problems. These ideas are often followed by several difficulties which might not be solvable by simple means. Revolux Solutions understands the hard-work and perseverance that goes into building a startup. Our team has the potential and tools to revolutionize the startup ideas by providing an impeccable foundation and support to your ideas.
Idea Validation
Revolux Solutions encourages you to come up with ideas that you find revolutionary and efficient. A specialized team is then assigned to each idea that is submitted by the rightful entrepreneurs. The team then interacts with the emerging entrepreneurs to better understand their startup idea and guide them through the budding stages of entrepreneurship. We leave no stone unturned and take into consideration the ideas and perspective of the client with utmost precision. We, at times, question the ideas to test the validity and efficiency of the idea in the market. Stern steps are taken to ensure that the startup idea remains acceptable and also true to its initial stages.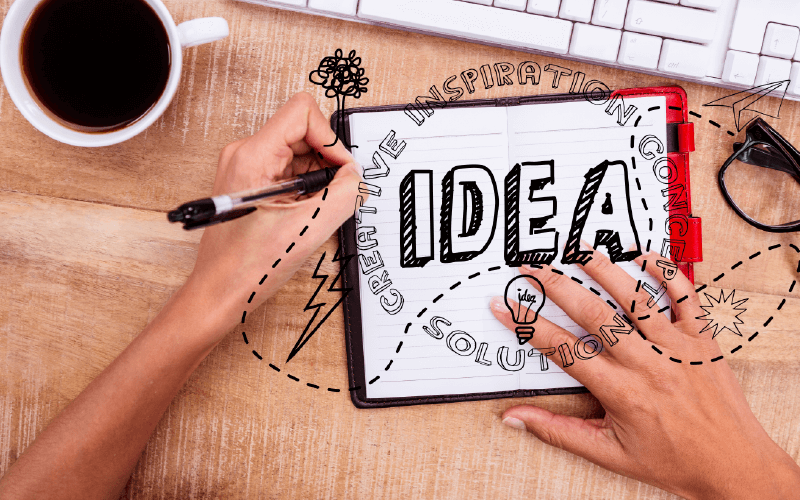 Minimum Viable Product
Before we proceed to the large-scale implementation of the idea, we test its grounds by developing an MVP. MVP or Minimum Viable Product is a product with just enough features to satisfy early customers and provide feedback for future product development. This provides the early insights on the pros and cons of the idea. MVP helps to survey the limits and scalability of the idea, and thus provides a possibility to enhance the scope and structure of the idea.
The Development Phases
After thorough improvements and discussions with the worthy entrepreneurs, we take the ideas to the next step. This step consists of subdivided phases of development that aims at constructing your ideas into a working product. These tasks are very crucial for the idea, and for this, we deploy skilled and innovative developers who carefully view and develop the product. The team assigned, is capable of building immensely effective and notable products based on your ideas. A strategic and analytical approach is adopted to ensure that the startup idea is acceptable in the outer world.
ANY QUESTIONS

?


GET IN TOUCH TODAY
.
How We Process Your Startup Idea?
Your idea requires appropriate nurturing and development to ensure its sustainability. Revolux solutions have devised a strategic and methodological approach to develop your idea into a working product. We provide mobility solutions and web development services for your startups that help them increase their visibility and acceptance in the market.
Why Revolux?
Now that you have come this far, we would like to make sure that you are on the right way to choosing us for the job. We are the best in terms of the following:
Want to discuss your idea to build a startup?
Get in touch by filling the details. We won't take long to reach you back.
Customer Testimonials
We encourage everyone to come up with their ideas and establish firm roots with their Startup ideas.
I'm extremely happy with the work Revolux team did for Snapper. Their techical expertise, project management, communication and delivery capabilities can be counted amongst the best I have experienceed. These guys are awesome and have worked on my DAPP (Distributed Mobile App) and couple of my Blockchain based ICO Portal Development projects in tight deadlines. I have engaged them on several projects since over a year and my experience has been really good and there is no doubt I will continue to use their service and commend their partnering approach to software development.
It has been 2 years we have been working with Revolux for our various app and portal development projects and we are happy with this long term with Revolux. They deliver what they commit while ensuring we met our business goals. They have sucessfully devliered our iOS, Android and Web Portal development projects for our hospitals and I'm happy to recommend them as a development service partner.
We have been truly impressed with the quality of Revolux's work. Revolux has both expereince and collaborative approach to help create increadible cross platform mobile apps and digital marketing for my client projects. We have been working with them for over a year and they have helped in projects right from idea/mockups to revenue in 3 months for some projects. The speed and quality Revolux provided was essential for our Smart Home/Office customers. I would highly recommend Revolux to anyone building a cross platform mobile/web apps for startups or established businesses.
Revolux was able to complete my web development project exactly the way I wanted it, after I had previously engaged two companies who failed to deliver project even after 1 year. Luckily I found Revolux through a reference and they delivered professional quality work on time at the right price for a small medium business owner like me. I find them to be a professional, dependable team and I continue using their support.
Connect with Us?
We ensure that the process of development is risk-free and the final output will be as beautiful and productive as discussed.