We build Android apps just like you imagine…
Every year Android based smartphones adoption is increasing globally. As of July 2018, over 77.32% of the world's mobile user population have adopted Android as their mobile phone OS. This had been made possible because of the various features and services that are provided by Android to grow their industry; apps being the major boost.
We hope that you do not want to be let out in the race. Revolux Solutions has devised a strategic and efficient way to help you in building the right app for your needs and ideas. Our group of developers can create, design, and develop apps for startups, small and medium businesses to large enterprises. Read along to understand how we do it and why we are the best at what we do.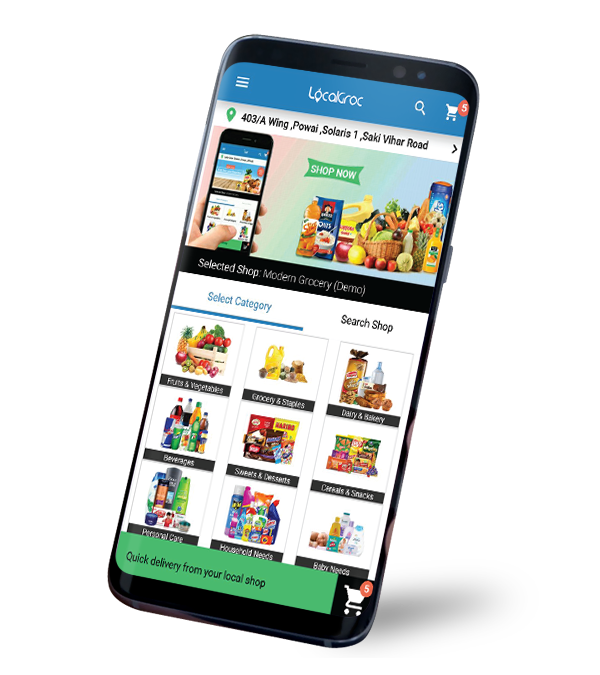 Have an Idea that can revolutionize the Play Store?
We take pride in our clients who always come up with the best productive ideas. Our group of analysts carefully understand your ideas and test them against real life scenarios, tasks and use cases. We then pick the promising ones and provide detailed report to the respective idea owners. Our developers work closely work with the clients so that we can grasp maximum of their vision and expectations regarding their Android app.
Want to test your idea? Contact us or leave a message with your idea in it. We ensure that your idea will be kept private.
The role of Revolux in your Prosperity
Revolux is home to some of the best android developers in the world. We have the most skilled, dedicated and innovative team that delivers amazing android apps that not only makes it to the Google Play Store, but also tops the list. Our developers have been building different types of mobile apps for all the major platforms. They specialize in developing Android apps for any purpose.

Native mobile apps require lots of skill and knowledge to develop a fair and practical app that can withstand the sheer stress of the workload in real-time. Our developers carry with them knowledge of recent updates to technologies. We incorporate the latest technologies that are proven to be efficient and provide the best results. Our company evolves with each task or project we do, and we ensure that our clients get only the best.

Our strategic and planned approach towards the idea makes it easier for us to crack the problem and derive the best solution. We spread the functionality layers in development like the section of security, transactions, drivers, database storage, API's, User Interface and a lot more. This allows us to clearly incorporate each layer with precision and trim the margin of errors. Our team has the ability and potential to transform your idea into a productive Android app.
Why is Revolux better for your Android app development?
Pitch in your ideas for free today.
We develop apps that people wish to carry on their Android devices. Do you want your app to be featured in the Google Play Store?
Our Strategic Approach Towards Building Your Dream Android App
Need to get an Android App? Well, wishing isn't enough.
Send us your ideas for free. We ensure that your ideas will be kept private and no tampering will be done with your idea.
Customer Testimonials
We encourage everyone to come up with their ideas and establish firm roots with their Android Apps.
I'm extremely happy with the work Revolux team did for Snapper. Their techical expertise, project management, communication and delivery capabilities can be counted amongst the best I have experienceed. These guys are awesome and have worked on my DAPP (Distributed Mobile App) and couple of my Blockchain based ICO Portal Development projects in tight deadlines. I have engaged them on several projects since over a year and my experience has been really good and there is no doubt I will continue to use their service and commend their partnering approach to software development.
It has been 2 years we have been working with Revolux for our various app and portal development projects and we are happy with this long term with Revolux. They deliver what they commit while ensuring we met our business goals. They have sucessfully devliered our iOS, Android and Web Portal development projects for our hospitals and I'm happy to recommend them as a development service partner.
We have been truly impressed with the quality of Revolux's work. Revolux has both expereince and collaborative approach to help create increadible cross platform mobile apps and digital marketing for my client projects. We have been working with them for over a year and they have helped in projects right from idea/mockups to revenue in 3 months for some projects. The speed and quality Revolux provided was essential for our Smart Home/Office customers. I would highly recommend Revolux to anyone building a cross platform mobile/web apps for startups or established businesses.
Revolux was able to complete my web development project exactly the way I wanted it, after I had previously engaged two companies who failed to deliver project even after 1 year. Luckily I found Revolux through a reference and they delivered professional quality work on time at the right price for a small medium business owner like me. I find them to be a professional, dependable team and I continue using their support.
Connect with Us?
We ensure that the process of development is risk-free and the final output will be as beautiful and productive as discussed.