Building

Professional Mobile Apps For iOS And Android

To Compliment Your Business Ideas
Have An Idea?
Revolux Will Add Creative & Technological Magic To It.
Our experienced teams of innovative and leading developers and designers have the best technological and practical knowledge in the field of mobile app development. We don't just build apps; we build apps that will fetch you opportunities and launch creative innovative solutions.
We believe that ideas are powerful only when they are given proper support. We love challenges, we take half nurtured ideas and our skilled team analyzes the potential of your ideas against its ability to solve real-time world problems and market needs. Your  ideas are then nurtured with the best technologies and supported by effective skilled resources.  We do not just provide promises; we deliver the future in your hands, we deliver what we commit. If you have an idea that is worthy of being developed, we have got your back covered.
Submit your next brilliant app ideas, and let us be your partner to bring your best idea to life.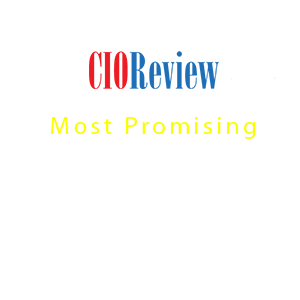 Our Proven Process Produces Results
1. MEET & PLAN
Our experience team will setup meeting to understand your App requirement and Idea. Together we plan the inside out details and prepare blue-print for the App.
2. DESIGN
Design the technical solution foot print and app UI / Workflows.
3. DEVELOP
Our experienced developers develop the app as per finalized specification and design.
4. TESTING
Test the app for bugs and validate the workflows are as per design.
5. LAUNCH
Prepare and Launch App For Live users.
6. SUPPORT
Provide future maintenance and support.
LocalGroc – Online Retail App
LocalGroc is a platform for all your neightbourhood shop to showcase & sell their products directly to their customers.
Password Manager – Security App
Pocket Password Manager will help you to store all your passwords easily and safely using Advanced Encryption Standard (AES-256). The only thing you have to do is to remember a master password which is used as encryption key.
StayVigil – Emergency and Safety App
StayVigil is an emergency panic alarm safety app with an emergency button which can help inform or alert your family, guardians, emergency contacts if you are faced with any emergency or unsafe or danger situations.
Want to turn your idea into a real project? If you are Start-up, SME or enterprise, we've got you covered.
Why Is Revolux Solutions Best In Terms Of Mobile App Development?
Plan on building the next revolution and taking over the mobile app industry?
Convey your idea and we'll analyze its potential.
Customer Testimonials
We encourage everyone to come up with their ideas and establish firm roots with their Mobile Apps.
I'm extremely happy with the work Revolux team did for Snapper. Their techical expertise, project management, communication and delivery capabilities can be counted amongst the best I have experienceed. These guys are awesome and have worked on my DAPP (Distributed Mobile App) and couple of my Blockchain based ICO Portal Development projects in tight deadlines. I have engaged them on several projects since over a year and my experience has been really good and there is no doubt I will continue to use their service and commend their partnering approach to software development.
It has been 2 years we have been working with Revolux for our various app and portal development projects and we are happy with this long term with Revolux. They deliver what they commit while ensuring we met our business goals. They have sucessfully devliered our iOS, Android and Web Portal development projects for our hospitals and I'm happy to recommend them as a development service partner.
We have been truly impressed with the quality of Revolux's work. Revolux has both expereince and collaborative approach to help create increadible cross platform mobile apps and digital marketing for my client projects. We have been working with them for over a year and they have helped in projects right from idea/mockups to revenue in 3 months for some projects. The speed and quality Revolux provided was essential for our Smart Home/Office customers. I would highly recommend Revolux to anyone building a cross platform mobile/web apps for startups or established businesses.
Revolux was able to complete my web development project exactly the way I wanted it, after I had previously engaged two companies who failed to deliver project even after 1 year. Luckily I found Revolux through a reference and they delivered professional quality work on time at the right price for a small medium business owner like me. I find them to be a professional, dependable team and I continue using their support.
Connect With Us?
We ensure that the process of development is risk-free and the final output will be as beautiful and productive as discussed.